Scope of Practice in Arizona for licensed Naturopathic Physicians:
Clinical Nutrition
Mind/Body Therapy
Physical Manipulation
Acupuncture
Botanical Medicine
Homeopathic Medicine
Minor Surgery
Dietary Supplementation
Pharmaceutical prescription Medication
Offers health support through European Microimmunotherapy, nutritional medicine, botanical medicine, gemmotherapy, homeopathy.
The focus of this practice is on: environmental medicine (mold and heavy metal toxins), hormone balance, metabolic syndrome.
Dr. Wright research presentations for EGW Research Institute
"Saffron spice of life for mental health" International Psychology Applications", Conference and Trends, InPact, 22-24 April 2023, Portugal
"Increasing the Effectiveness of Immune System by Reducing Cellular Entropy", American Association of Naturopathic Physicians (AANP), 2022
"Analyzing the epigenetic regulation through chromatin modifiers in phytochemicals for clinical applications" EMBL Conference on: From Functional Genomics to Systems Biology, 2020, Heidelberg, Germany (virtual)
"Reducing the usage of pain medication through Naturopathic Approach in Mental Health" 2nd Global Conference on Physiotherapy, August 2019, Prague, Czech Republic
"Deficiency in Vitamin D3 and Calcium and the associated comorbidities in overweight children" 10th International Conference on Childhood Obesity and Nutrition, 2017, Rome, Italy
"Childhood obesity: the relations between fatty acids, gut microbiota and low grade inflammation" 10th International Conference on Childhood Obesity and Nutrition, 2017, Rome, Italy
"Anti-depressive effects of natural polyphenols: Resveratrol and Curcumin" "Nourish the brain: Omega-3 fatty acids improve and prevent neurodegenerative disease" 6th World Congress on Psychiatry & Psychological Syndromes, 2017, Las Vegas
"Mindfulness, Brainwaves and Happiness" 17th World Summit on Positive Psychology Psychotherapy & Cognitive Behavioral Science, 2017, Toronto, Canada
"Biochemical effects of pomegranates on breast cancer" 2nd Congress on Breast Cancer, 2016, Phoenix, USA
Education:
Doctorate of Naturopathic Medicine, Southwest College of Naturopathic Medicine
Graduate Certificate in Gerontology and Geriatric Care, University of Arizona
Master of Arts: Aging, Arizona State University
Bachelor of Arts, Summa Cum Laude, Arizona State University
Certifications and trainings:
 Genetics and Genomics Certification, University of Stanford
 Nutritional Genomics Training Program, American Nutrition Association
 Mastering Brain Chemistry, Walsh Research Institute
 Copper and Zinc Imbalances in Mental Disorders, Walsh Research Institute
 Clinical use of Peptides and Peptides therapies, Age Management Medicine Group
  Nutrigenomics: Genetic Testing for Personalized Nutrition, Dietitions of Canada
  NutriGenetic Certification,  Nutrigenetic Research Institute
  Managing relative nutritional deficiencies associated with centrally acting monoamines,    NeuroResearch
Licensure:
Arizona Naturopathic Physician License
Certificate to Dispense
Current professional affiliations:
Member of Society of Portuguese Integrative Medicine
Member of Spanish Society of Microimmunotherapy
Member of ACAM, American College Advancement in Medicine
Member of AIHM, Academy of Integrative Health & Medicine
Member of AANP, American Association of Naturopath Physician
ISEAI (International Society for Environmental Acquired Illnesses)
 Offer telemedicine at https://doxy.me/drelwright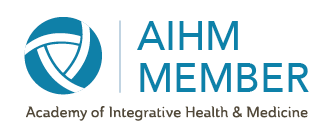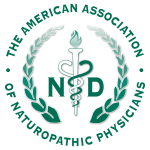 Open Hours
By appointment only.
Foreign Languages Welcome:
Spanish, German, Italian, French, Portuguese
Location: based in USA and Lisbon, Portugal

USA location: 17505 N 79th Ave, Glendale AZ 85308, Suite 213
Europe location: Portugal @ Lisbon, Porto, Algarve
Fax: 844-413-9024
For International clients please contact me directly at magnoliapersonalizedmedicine@gmail.com
Open Hours:
By appointment only.
Foreign Languages Welcome:
Spanish, German, Italian, French, Portuguese
Location in USA

17505 N 79th Ave
Glendale AZ 85308
Suite 213/I
Location in Europe
R Braamcamp 88 3esq 1250-052 Lisbon, Portugal
TEL: 351 913553186
Fax: 844-413-9024